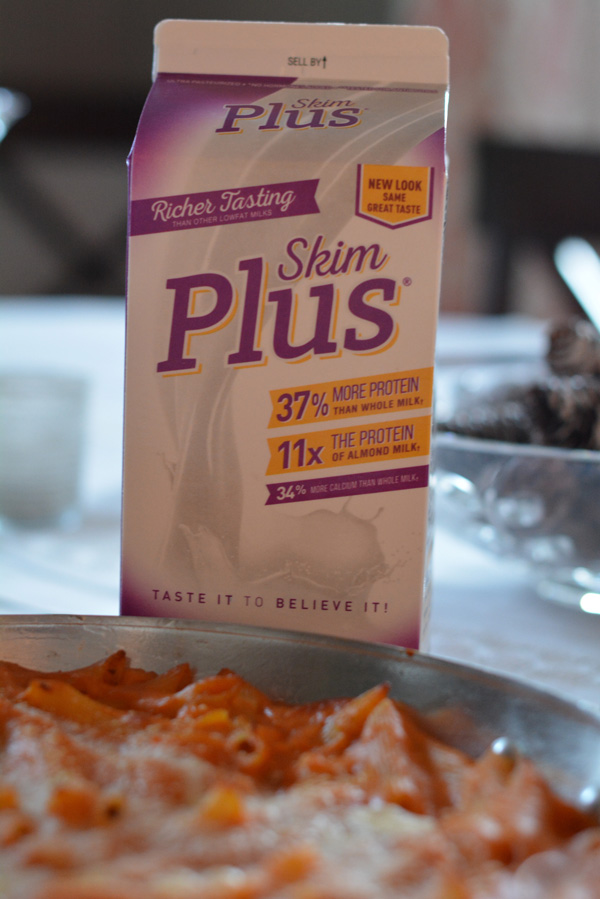 Butternut Squash Mac & Cheese
Ingredients:
3 cups cubed butternut squash
3 cups Skim Plus milk
7 tablespoons unsalted butter
2 tablespoons dry mustard
6 tablespoons all-purpose flour
6 cups shredded cheddar cheese
Kosher salt
Freshly cracked black pepper
1 pound elbow shaped pasta
Directions:
1. Preheat the oven to 350 degrees F.
2. In a large pan, add the squash and milk. Bring to a simmer and cook for 10-12 minutes, or until the squash is tender. Remove from the heat and purée until smooth in a regular blender or with an immersion blender.
3. In a separate large pot, cook the pasta until al dente. Drain and set aside. Rinse the pot to use again.
4. In the large pot, melt the butter, then add the mustard and flour and stir for 1 minute to make a roux. Slowly add the squash sauce to the roux, whisking well until very smooth. Then allow it to simmer so the sauce can thicken. Once it is thick enough to coat the back of a spoon, add the cheese and stir until smooth. Season with salt and pepper to taste.
5. Fold the pasta into the sauce until evenly coated. Then spread it into a 4-quart baking dish that has been generously coated with cooking spray. Bake for 30 minutes, or until heated through and the edges are browned and bubbly. Serve warm!