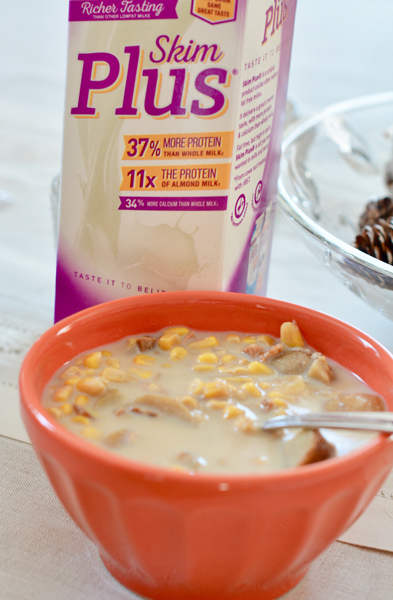 Slow-Cooker Corn Chowder
Ingredients:
1 pound small potatoes, cut into 1-inch cubes
1 small onion, finely chopped
24 ounces frozen corn kernels
32 ounces low-sodium chicken broth
1 teaspoon kosher salt, and more to taste
½ teaspoon freshly ground black pepper
1 cup Skim Plus Milk
1 cup Skim Plus Half & Half
Directions:
1. Add the first 6 ingredients to the bowl of a 4-quart slow cooker and cook on low for 5 hours. Then add the milk and half & half and cook for 1 more hour. The potatoes should be soft enough that they can be speared easily with a fork.
2. Serve the chowder piping hot and with crackers or bread on the side for dipping.
3. The chowder will thicken as it cools. Add more Skim Plus Milk or Half & Half prior to reheating to achieve the desired consistency you prefer.