Entrees:

Start Your Day Off Right With Skim Plus® Milk
Low-Cal Crustless Spinach Quiche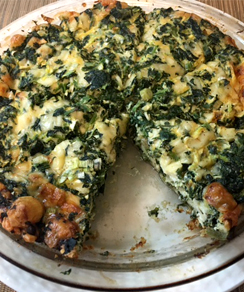 Ingredients:
1 10-oz. frozen chopped spinach
1 bunch scallions, finely chopped
¾ cup egg beaters
1 cup Skim Plus Fat Free Half and Half
10 ½ oz. lite jarlsberg cheese, diced
salt and pepper to taste
1 ½ tsp. ground nutmeg
A few drops of hot sauce to taste (if desired)
Notes
Tastes better than making with whole milk!